Introducing Vardenafil, a medication designed to address erectile dysfunction (ED) and enhance sexual performance. Vardenafil belongs to a class of drugs called phosphodiesterase type 5 (PDE5) inhibitors, which work by increasing blood flow to the penis, enabling a firm and lasting erection. With Vardenafil, you can regain confidence and enjoy a satisfying sexual experience. Our trusted selection of Vardenafil offers a reliable solution for individuals seeking to overcome the challenges of ED. Discover the benefits of Vardenafil and experience improved sexual vitality and intimacy.
Here to help you
Our Customer Service is available Monday to Friday 9am - 8pm. If you need urgent assistance, please contact us on our live chat service or Visit our help section.
Certification & Verification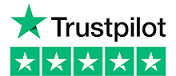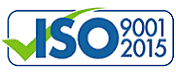 MedsBase LTD,
3 Fraser Street,
Singapore 189352
Copyright © 2023 MedsBase. All Rights Reserved.
Join our affiliate program to earn lifetime rewards and make a positive impact.
No spam ever. Just monthly updates and insights.